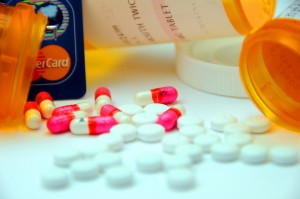 In the wake of recent developments, Pedroli & Gauthier now is accepting cases involving the following:
Bard Composix Kugel Mesh Hernia Patch
We are currently involved in multi district litigation of Kugel Mesh Hernia Patch Claims. The "memory recoil ring" that opens the Composix® Kugel® Mesh Patch can break under the stress of placement of the large sized products in the intra-abdominal space. This can lead to bowel perforations and/or chronic intestinal fistulae (abnormal connections or passageways between the intestines and other organs). There has been nine models of mesh that have been recalled since 2005.
Trasylol
Aprotinin during Coronary-Artery Bypass Grafting and Risk of Death, N Engl J Med. 2008 Feb 21;358(8):771-783.
The German Conglomerate Bayer Pharmaceuticals, the manufacturer of aprotinin (Trasylol), provided a grant for a Harvard University study in which 78,000 heart surgery patient's cases were reviewed to study the "accumulating evidence" which suggests that the use of Trasylol during coronary-artery bypass surgery increases the risk of death through blood abnormalities.
The Harvard study researched the medical records of 78,000 patients who underwent coronary-artery bypass graft (CABG) surgery between January 1, 2003 to March 31, 2006. About 33,500 of the patients were given Trasylol (aprotinin injection) and 44,482 were given a different anti-bleeding medicine. Even after statistical adjustments of 41 characteristics pertaining to the patients and hospitals, the Bayer-Harvard University paper concluded that the risk of death was 64% greater for the Trasylol patients.
Bayer knew of the conclusions and details of the Harvard paper when it attended and participated in FDA Trasylol hearings in September 2006. Bayer withheld the results from the government. As a result, Trasylol remained on the market for another 22 months and statistically had to cause further death's and harm.
Fentanyl Patch
FDA issued an update that highlights important information on appropriate prescribing, dose selection, and the safe use of the fentanyl transdermal system (patch). FDA previously issued a Public Health Advisory and Information for Healthcare Professionals in July 2005 regarding the appropriate and safe use of the transdermal system. However, the Agency continues to receive reports of death and life-threatening adverse events related to fentanyl overdose that have occurred when the fentanyl patch was used to treat pain in opioid-naive patients and when opioid-tolerant patients have applied more patches than prescribed, changed the patch too frequently, and exposed the patch to a heat source. The fentanyl patch is only indicated for use in patients with persistent, moderate to severe chronic pain who have been taking a regular, daily, around-the-clock narcotic pain medicine for longer than a week and are considered to be opioid-tolerant.
Avandia
The U.S. Food and Drug Administration (FDA) is aware of a potential safety issue related to Avandia (rosiglitazone), a drug approved to treat type 2 diabetes. Safety data from controlled clinical trials have shown that there is a potentially significant increase in the risk of heart attack and heart-related deaths in patients taking Avandia. However, other published and unpublished data from long-term clinical trials of Avandia, including an interim analysis of data from the RECORD trial (a large, ongoing, randomized open label trial) and unpublished reanalyses of data from DREAM (a previously conducted placebo-controlled, randomized trial) provide contradictory evidence about the risks in patients treated with Avandia.
OrthoEvra
This contraceptive transdermal patch is manufactured by Ortho McNeil (a subsidiary of Johnson & Johnson).  Recently the FDA said that excessive levels of estrogen delivered by this patch can cause serious injury or death. We are interested in reviewing cases involving use of this patch at the time of a serious injury or death due to blood clots, pulmonary embolism, heart attack, stroke, or deep vein thrombosis.
Fosamax
This multi-billion dollar a year drug is manufactured by Merck.  It is routinely prescribed to women in an effort to treat or prevent osteoporosis.  Unfortunately, it has been linked to jaw bone decay and osteonecrosis of the jaw.  We are interested in reviewing cases where individuals took this drug and then experienced jaw decay, osteonecrosis, an infection of the jaw, or related problems.
Guidant  and Medronic Heart Devices
These devices are implanted in persons at risk of a life threatening heart rhythm.  In July 2005, the FDA recalled certain implantable defibrillators and pacemakers made by Guidant Corporation because they can malfunction and either deliver painful shocks at inappropriate times or fail to deliver life saving shocks at an emergent time.  Since July 2005, Guidant has issued more recalls of these devices.  Recently, Guidant was sold to Boston Scientific, who then issued even more recalls of these devices.  We are interested in reviewing any cases where a Guidant defibrillator or pacemaker was implanted.
Stevens Johnson Syndrome/Bextra/NSAIDs/Dilantin
Stevens Johnson Syndrome (SJS) and toxic epidermal necrolysis (TEN) are inflammatory disorders of the skin triggered by an allergic reaction to certain drugs.  The onset of symptoms is usually within the first few weeks of taking the offending medicine.  While all cases of SJS are caused by a reaction to a drug, the most common being NSAIDs (Tylenol, Aleve, Motrin, etc.) sulfa antibiotics, Cox-2 Inhibitors, Bextra, and Dilantin.  Pedroli & Gauthier is interested in reviewing cases of individuals who developed the horrible life threatening condition SJS or TEN and who took Bextra or Dilantin.
Zyprexa
Zyprexa is an anti-psychotic medication used to treat schizophrenia, bipolar disorder, anxiety and other mental conditions.  Research has shown that there is a link between Zyprexa and the onset of diabetes.  Diabetes disease is widely recognized as one of the leading causes of death and disability in the United States.  Pedroli & Gauthier is accepting cases where an individual has been diagnosed with diabetes and took the drug Zyprexa in the past.
Paxil
Paxil is one of the world's most popular antidepressants taken by tens of millions of patients since the drug was approved in 1993.  Paxil has been linked with an increased risk of heart defects in newborns.  Most birth defects associated with antidepressants involve holes and malfunctions in the chambers of the heart.
ReNu Eye Infection
On May 15, 2006 Bausch & Lomb announced its decision to permanently remove and recall ReNu products worldwide due to its link in the rise of fusarium keratitis infections occurring in contact lens wearers.  Fusarium keratitis is a severe eye infection which can cause inflammation of the cornea and may potentially cause blindness.  Pedroli & Gauthier is accepting cases where an individual has developed this eye infection when using Bausch & Lomb ReNu products.
Asbestos/Mesothelioma
Pedroli & Gauthier is still retaining individuals who suffered a heart attack or stroke while taking the Cox-2 Inhibitors Vioxx or Bextra.  The statute of limitations on these cases will expire soon.  Hence, if you wish to pursue a claim, you should contact an attorney immediately.
Vioxx/Bextra
Pedroli & Gauthier is still retaining individuals who suffered a heart attack or stroke while taking the Cox-2 Inhibitors Vioxx or Bextra.  The statute of limitations on these cases will expire soon.  Hence, if you wish to pursue a claim, you should contact an attorney immediately.
To learn more about these cases call Pedroli & Gauthier at 314-726-1817.