To Our Current and Past Clients and all of Our Friends:
It is with great pleasure that I write to inform you that on June 1, 2017, we will open our doors at the 130 S Bemiston Ave. Building in Clayton, Missouri.  We are in the process of moving into more spacious and comfortable surroundings. Our new address is 130 S Bemiston, Suite 300, Clayton Mo. 63105.  Our phone number of almost 30 years has not changed. It is still 314-726-1817, and our contact email address is still mylegalworld@sbcglobal.net.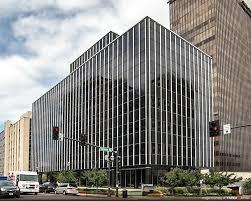 Our fax number remains the same, 314-726-6087. The new location is one building to the west of our past location on Bonhomme, but the front of the building is on S. Bemiston.  If you know how to get to our office, you won't have any problem finding our new building a few yards away.
Any mail will be forwarded to us but it would be more efficient to mail to our new address, email or fax any communications to us.  Of course, as always, our attorneys and friendly staff are available to answer any questions.
Client parking entry is directly in front of the building.