PEDROLI & GAUTHIER, LLC

Premise Liability Case in St Louis County Missouri – Defective and Improperly Maintained Locking Common Area Doors – Rape of woman inside her own apartment.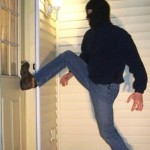 In the State of Missouri, a landlord must make your apartment reasonable secure from intruders.  If a landlord undertakes security measures, it must exercise reasonable care in keeping these measures in working order.  In a recent case we established that the exterior locking doors to the common area of various apartment buildings, in a complex where each building had multiple apartments, were in constant disrepair.  An intruder bypassed the broken exterior door and simply kicked in an interior door that had inadequate locks and which had multiple prior repairs.  The door splintered open with two quick kicks.  This resulted in a sexual assault and rape of the tenant.
We pulled the police dispatch records and various police reports that indicated over 200 calls to 911 from the apartment complex reporting crimes occurring there. Of those, there were about a dozen violent crimes that occurred in the year prior to our client becoming a victim to sexual assault, including two prior reported rapes, one of which involved a broken exterior common area door. This was further direct evidence that the apartment owner or managers knew or should have known about the potential danger.
Apartment complex owners have a legal obligation to maintain the property in a safe condition, to protect their renters from personal injury. Common injuries include burglary, robbery, parking lot rape, sexual assaults, and murder that result from inadequate or negligent security.
Most shocking was that almost all of the building in the complex had defective, unmaintained, and just plain inoperative security doors. I walked through the entire complex and several residents showed me how easily their young children could just pull on the security doors and they would open or the doors were in such disrepair that the locking mechanism was missing entirely or would not latch to the door frame.
If you are a victim of criminal acts that should have been prevented by the landlord, you may have a case.  Please call us for a free confidential consultation.