TRANSFORAMINAL EPIDURAL INJECTIONS INTO THE NEUROFORAMINAL OPENINGS ARE USUALLY SAFE BUT THE FAILURE TO FOLLOW THE MOST UP TO DATE SAFETY STANDARDS CAN CAUSE SERIOUS NERVE INJURY, PARALYSIS AND EVEN DEATH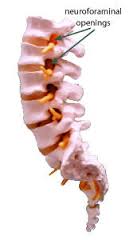 Many people are trying to avoid spinal surgery for stenosis, ruptured discs, fusions and other spinal diseases by undergoing injections.  These injections are usually into the affected nerve roots where the roots exit the spinal column. These injections go by many names including selective nerve root blocks, nerve blocks, transforaminal epidural injections among other short hand labels.  These are usuall
The purpose of the procedure is to get pain relieving medications and/or steroids in the area of the irritated nerve root.  The irritation is often times caused by pressure on the nerve from a disc, bony structure or other tissue such as scar tissue.y a safe and oftentimes effective procedures when performed by qualified and well trained invasive radiologists or other trained pain treating physicians who adhere to the strict safety standards.  Injuries usually occur when these standards are short cut.
These procedures are called by various names including:  transforaminal injection, transforaminal epidural injection, nerve root block, selective nerve root block and other similar phrases.  The rate of serious complications resulting from these procedures is difficult to ascertain because there are no mandatory reporting requirements and due to the reluctance to report cases that are being or may become litigated. The most likely causes of spinal cord injury following epidural steroid injection are epidural bleeding, epidural abscess, direct spinal cord trauma, and unintentional embolization (entering the vascular system) of particulate matter (the thick particles in the steroid) into the arterial supply of the cord.  This can cause death and serious neurological deficits including permanent complete or partial paralysis.  If ISIS (International Spine Intervention Society) Guidelines are followed and the standards of care are met by using the most appropriate injectate.
Proper needle placement demonstrating the outflow of dye from the nerve root in the neuroforaminal opening.ate (steroids with smaller particulate material), the proper procedural steps and the proper equipment this will reduce the likelihood of needle tip movement into unintended locations.  This will eliminate these risks in the procedure.
If injury or death occurs, then in our view, something was not done within the standard of care.  Great harm including death and paralysis can result if the injectate enters the blood supply.  A spinal cord stroke can occur.   There is safety built into the procedure that should reduce severe complications to basically nothing according to some experts.  If you or a loved one is a victim of harm from this procedure, contact us and we will investigate the matter at no fee.  Last year we settled a case for a Missouri resident for over $900,000.00.  See Prior Experience for  Negligent Transforaminal Epidural Injection.